A year later: Hope in the midst of tragedy
A CALL FOR HELP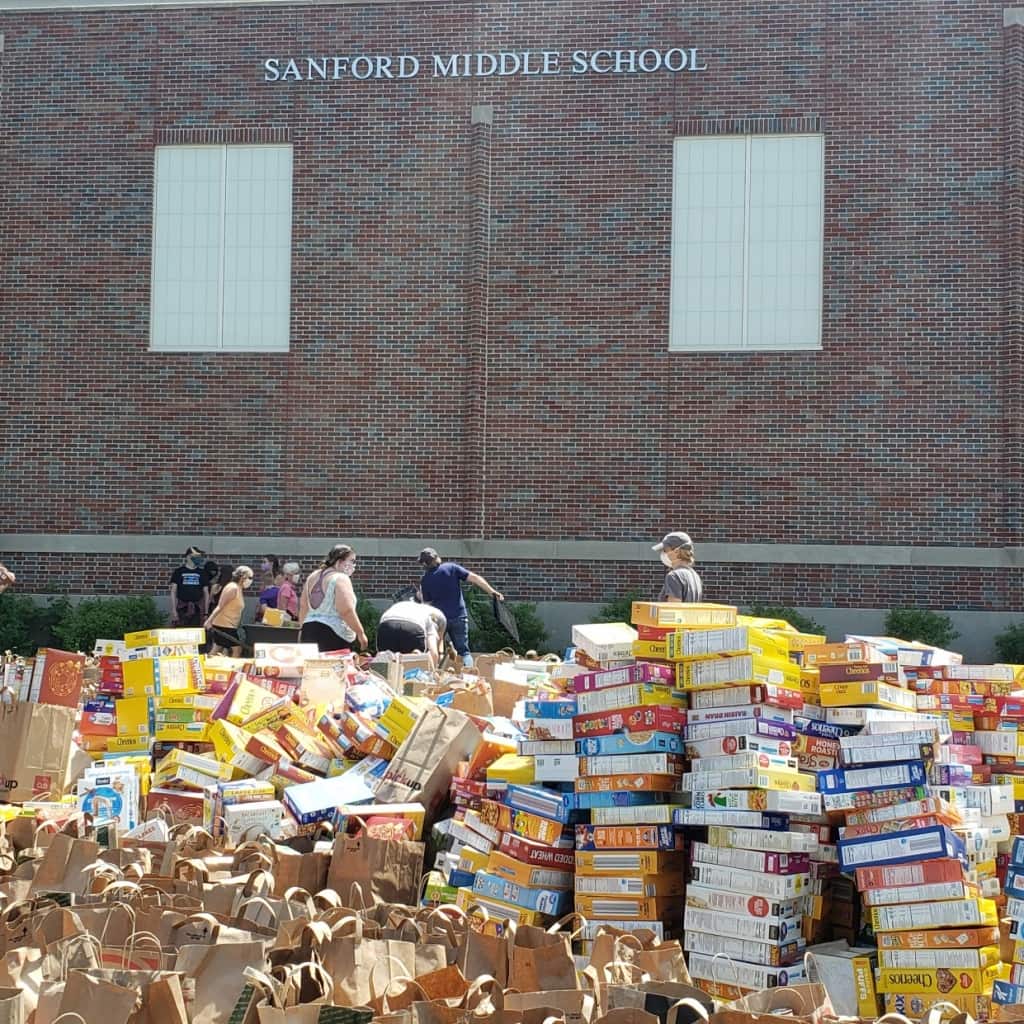 The combination of George Floyd's tragic death last May, layered on top of the escalating pandemic, caused a lot of people to feel helpless. One Sanford Middle School parent felt compelled to help provide food for children living within a 3-block radius of the Minneapolis 3rd police precinct, where grocery stores had been destroyed or closed. These closures, combined with limited public transit, created a food desert almost overnight. This concerned parent made a simple ask on social media for 85 bags of food and supplies. The word quickly spread, and that is when the school turned to Every Meal (then called The Sheridan Story) to manage the collection and distribution of donations to families who needed it the most.
The community response was overwhelming! In a single day, about 29,000 bags of food and supplies were collected, equivalent to 18 semi-trucks. It was one of the largest food drives in Minnesota history.
This tragic incident shined a light both on the inequities that exist in the midst of us and on the power of our community when we come together to help each other.
CONTINUING TO WORK TOWARDS CHANGE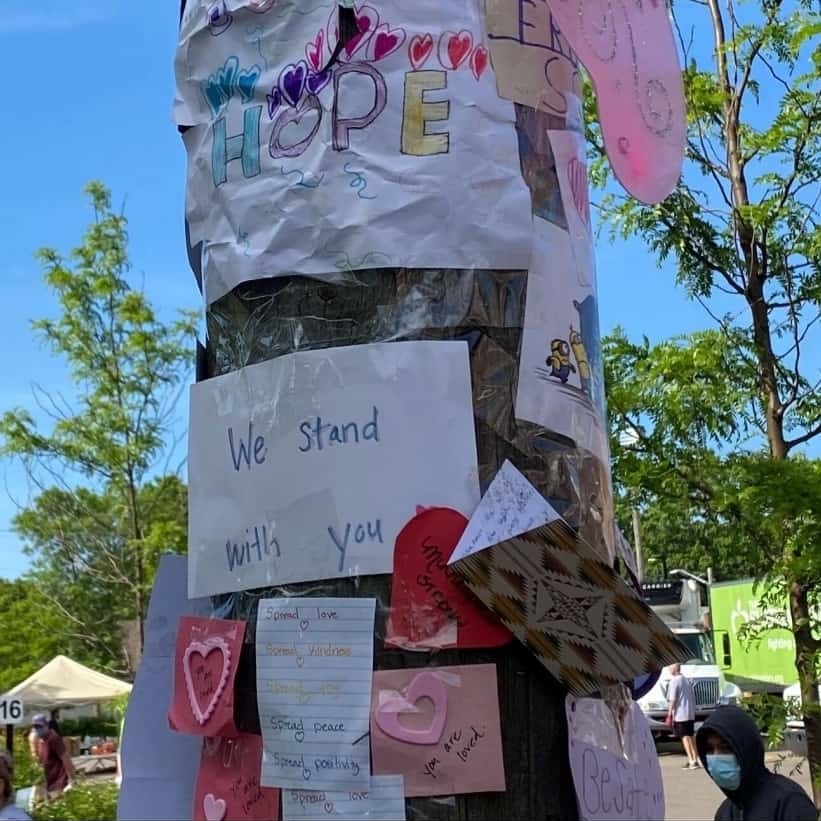 Now a year later, we have not solved the problems of racism, but we have made a difference in the lives of people facing food insecurity by providing access to food. Not just any food, but good food that is delicious, nutritious, and relevant. To reach as many people as possible, we have adapted our food distribution methods to the various school learning models and also made our free meal bags available in community meal distribution sites across Minnesota.
With the effects of the pandemic still ongoing and social inequities still present, food insecurity continues to be an issue in our community. Rates of food insecurity amongst children have increased – from about 200,000 to 300,000 kids in Minnesota alone. And we believe an increase such as this requires an equally large response. Looking ahead to this summer and next school year, we need to significantly expand our reach. By September 2021, we plan to add up 200 more schools to our Weekend Food Program to make our meal bags available to children and families still recovering from the effects of the pandemic.
Through our work on fighting child hunger, we are able to provide not only food but also hope in the midst of the tragedy children and families have had to face in the past year.