"Our kids are hungry and we're going to do something about it."

During the spring of 2010, the school administration at Sheridan Elementary in Northeast Minneapolis discovered students hoarding food from the cafeteria on Fridays. More than 90% of students at Sheridan receive free or reduced lunches, and many students were taking extra food home to eat during the weekend. Read more about our story below.
The school staff approached Mill City Church, which met Sundays in the Sheridan auditorium, and asked if they could help address this growing need. In the fall of 2010, Mill City Church, together with Woodridge Church, launched Every Meal – a project designed to fight child hunger by providing a weekend's supply of food to hungry children.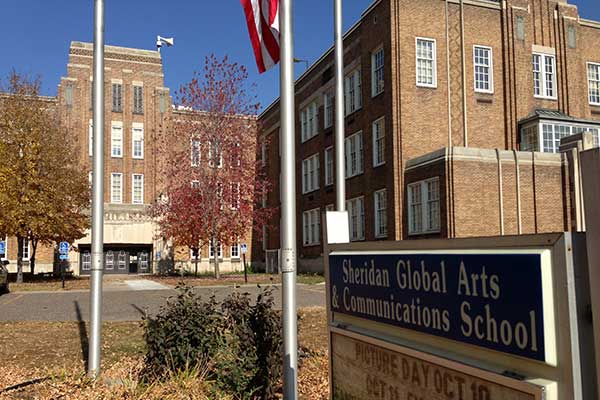 Every Meal began by providing one bag of non-perishable food to 27 kindergarteners each weekend in 2010. Over the next two years, the program was gradually opened to to all students at Sheridan School, reaching more than 300 students in 2012. The spring of 2013 brought their first expansion into another school, Delano Elementary, increasing their impact to some 350 children.
"Hunger is a problem everywhere."
In 2013 Every Meal wondered how they could reach other children in the Twin Cities who live with food insecurity. They saw the need for developing a larger growth strategy and what emerged is their network model of weekend food programs.
In the fall of 2013, Every Meal incorporated as a separate non-profit organization and launched pilot programs in three additional schools in Minneapolis reaching a total of 500 children in five schools. The pilot programs were successful and the team implemented a full launch. Every Meal has grown from serving one school with a weekend food program to implementing multiple food gap programs serving over 10,000 children across 300 locations.
"It takes the whole community to address a problem as significant as child hunger."
Every Meal has seen incredible growth in their impact on child hunger in the Twin Cities. Due to strong school and community partnerships, Every Meal continues to grow – you can see an updated map of all of our programs by clicking here.
As we look back at our history and look forward to the future, we are struck by the fact that food insecurity is a problem throughout the state and is not a one- or two-school issue. More than 200,000 children in Minnesota live in food insecurity. Our mission is to fight child hunger by developing more partnerships between the community and schools.
Contact Us for more information!