Partnering with Hennepin Healthcare to reach more children and families living with food insecurity
The Sheridan Story has an exciting new partnership to support more children and families living with food insecurity. In partnership with Hennepin Healthcare, we are providing our food bags to patients visiting one of their individual clinics or clinical areas through their Immediate Food Support Program. This is a transition from their previous model that is improving the consistency and accessibility to healthy and nutritious food for their patients.
The program launched in October of 2019 with the support of the Foundation of Essential Needs. This was a significant step in addressing patients' immediate food needs, and built upon a food shelf model originally designed in 2009 to respond to patient hunger. In this previous model, the food was sourced through bulk buying and food rescue donations from local grocers. A large volunteer force would then pack and distribute the food. This, however, posed some challenges. The majority of funding supported staffing and volunteer management costs. Additionally, variable food stock and fluctuating volunteer availability resulted in inconsistent distribution of food.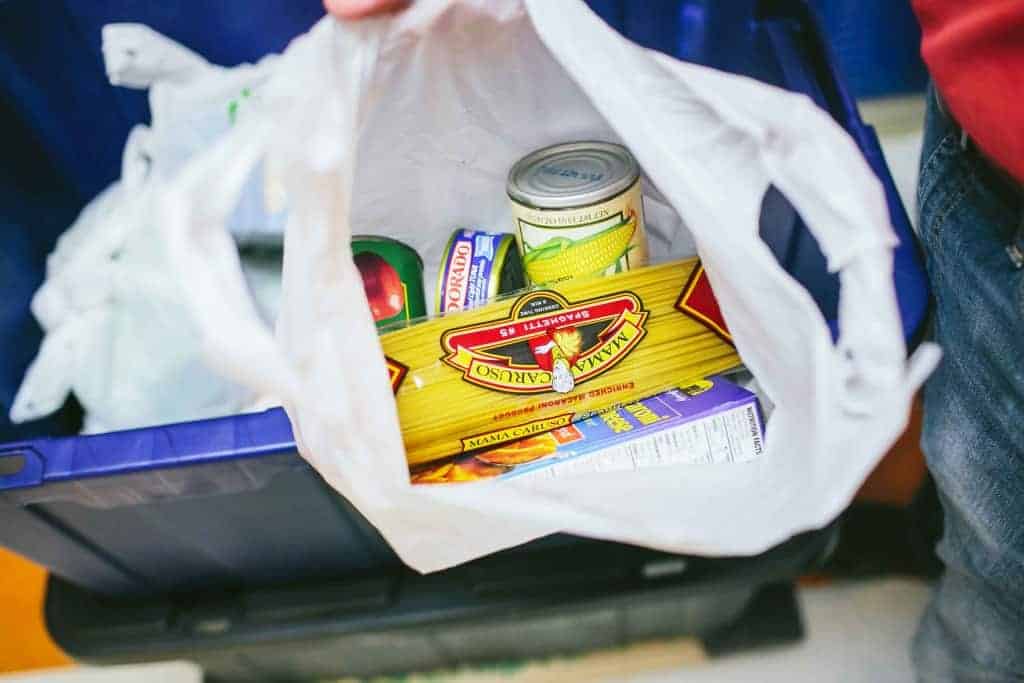 In the new model, Hennepin Healthcare is partnering with The Sheridan Story to better support patients living with food insecurity. We provide them with our food bags on a weekly basis. Hennepin Healthcare's supply chain team then distributes them in over 30 individual clinics and clinical areas using their existing delivery processes. This approach means they no longer have to depend on unpredictable food sources or volunteer workforce. It also allows them to shift funds from personnel cost towards sourcing healthy and nutritious food.
Hennepin Healthcare now has a reliable food distribution process they and their patients can count on. Our prepackaged, shelf-stable, nutritionally-balanced food bags has allowed them to streamline food distributions, increase consistency of nutritional value in each food bag, efficiently monitor the amount of food distributed to patients, and more closely connect an immediate food resource with patient care. 
If a patient who is food insecure comes in for an appointment, clinical staff can now trust that they'll be able to directly provide a food bag from The Sheridan Story during the appointment.
While our Weekend Food Program is the core of our organization, we know that there are many other gaps when children and families are without access to nutritious food. We are thrilled about this partnership with Hennepin Healthcare's Immediate Food Support Program to be able to reach even more children and families living with food insecurity in our community.