Minnesota Wild hosts food drive benefiting The Sheridan Story
The Sheridan Story is the beneficiary of the Minnesota Wild food drive, presented by Toyota, on Feb. 4 when it plays the Chicago Blackhawks at 7 p.m. at Excel Energy Center.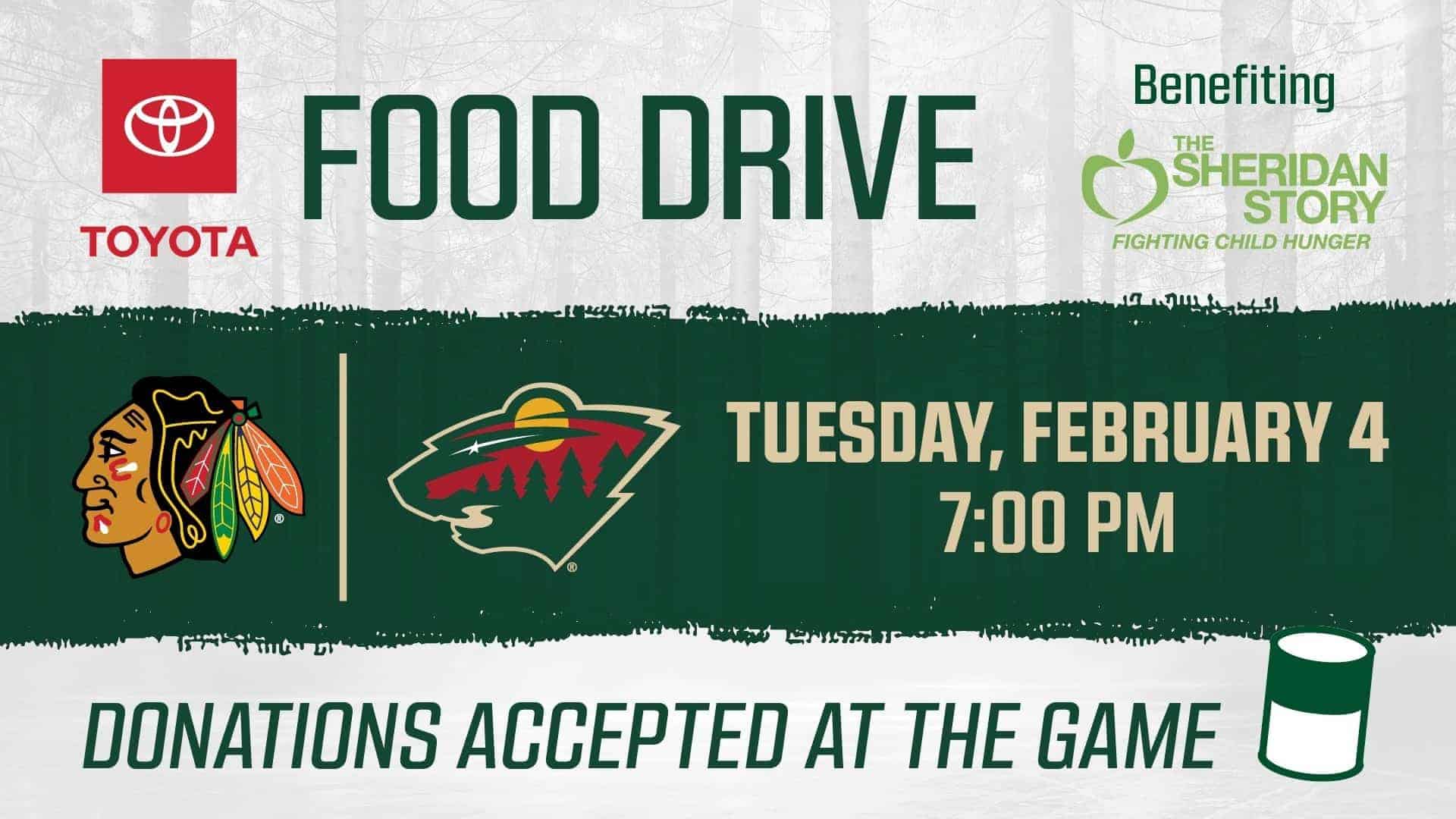 Fans attending the game can participate in the Minnesota Wild food drive by dropping off non-perishable food items at Gates 1-5 from 5 p.m. until the start of the first period. Electronic and cash donations will also be accepted during the game at The Sheridan Story information table located in Section 121. Additionally, fans can donate at any point by texting "SHERIDAN" to 44321.
We are excited for this food drive to help advance our mission to fight child hunger through community and school partnerships and increase awareness of children right here in the Twin Cities who live in food insecurity, meaning they don't always know if they will have food for their next meal. Our goal is to fill food gaps by growing access to food primarily during weekends, summers, and winter breaks.
The food collected from this food drive will be sorted and used in our five food bag options structured around the USDA myPlate standards and tailored dietary preferences. Hunger is an urban, suburban and rural problem. There is no corner of the state where hunger does not exist.
Tuesday's game begins at 7 p.m. on NBCSN and KFAN 100.3 FM. Please visit www.wild.com/fooddrive for more information on how to donate to the game on Feb 4, and wild.com for more information on The Wild.