Kendricks joins Polaris volunteers in packing meal bags
On September 7, 2021, Minnesota Vikings linebacker Eric Kendricks joined volunteers from Polaris in a packing event for Every Meal.
Impact from the Packing Event
It was a windy day, but that did not deter the group from packing 3,000 meal bags that will go out to children living with food insecurity throughout Minnesota in the coming weeks.
Every Meal brought all the supplies – the food, bags, tape machine, pallet jacks, trucks, and more – to the parking lot of TCO Stadium, where the packing event took place. Volunteers from Polaris formed assembly lines to fill each individual bag with a variety of fruits, vegetables, proteins, grains, and soups/entrees. Each bag contains 4-5 pounds of nutritious, non-perishable food that form meals for children to have over the weekend.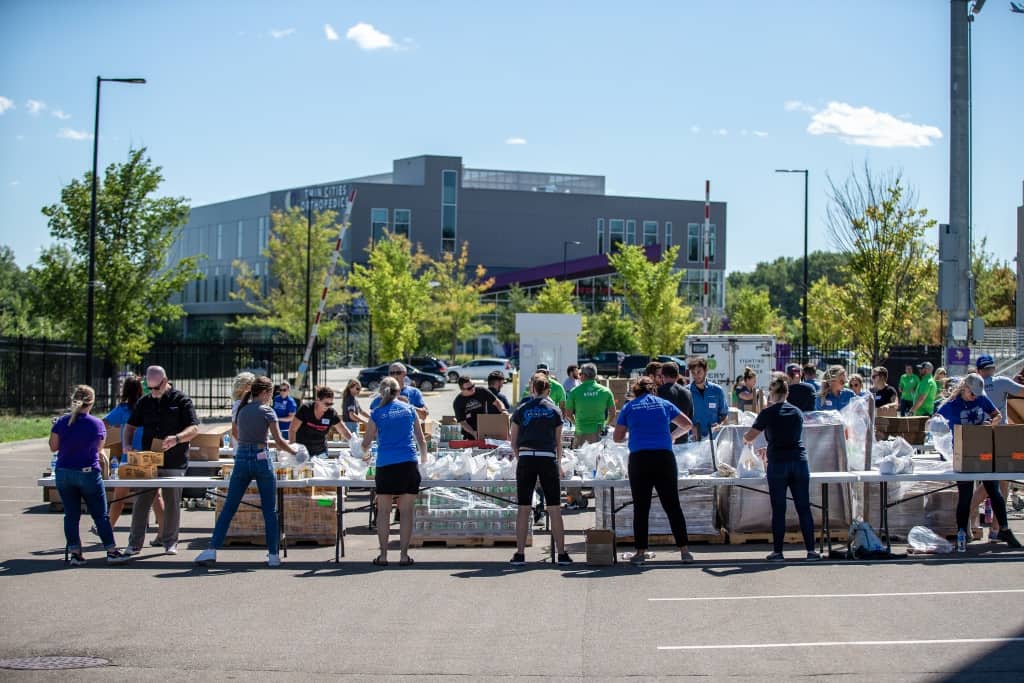 While some volunteers packed meal bags, others helped with prepping and labeling boxes, replenishing food for the assembly lines, and collecting discarded plastic and cardboard for recycling. There was no task left undone, and all worked in tandem to achieve the packing goal for the event.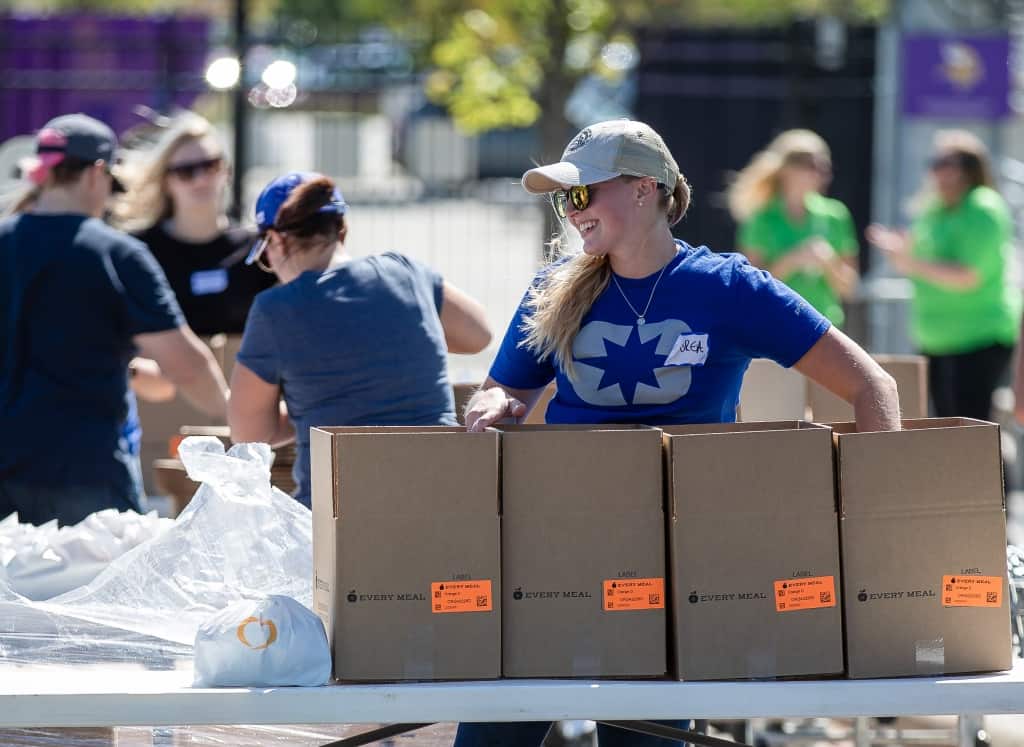 In addition to Kendricks, Viktor – the official mascot of the Minnesota Vikings – made a special appearance to help with the packing… and provided additional entertainment.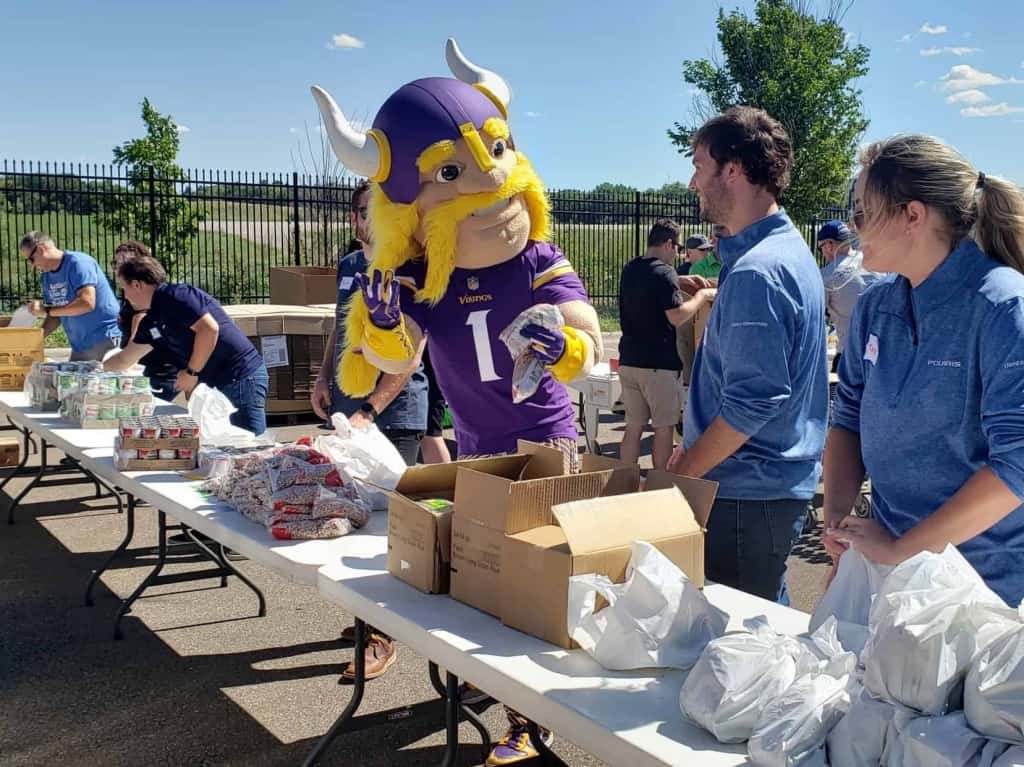 Check out more pics from the packing event posted on vikings.com.
Apparel for Good: Amplifying the Impact
The packing event also kicked off the release of "Beanies that Benefit" for Every Meal. Through this three-way partnership, Polaris is providing a limited-edition Vikings beanie with a minimum $20 donation that will benefit Every Meal. Kendricks officially announced the release of the black and purple custom-designed beanies and how they support Every Meal.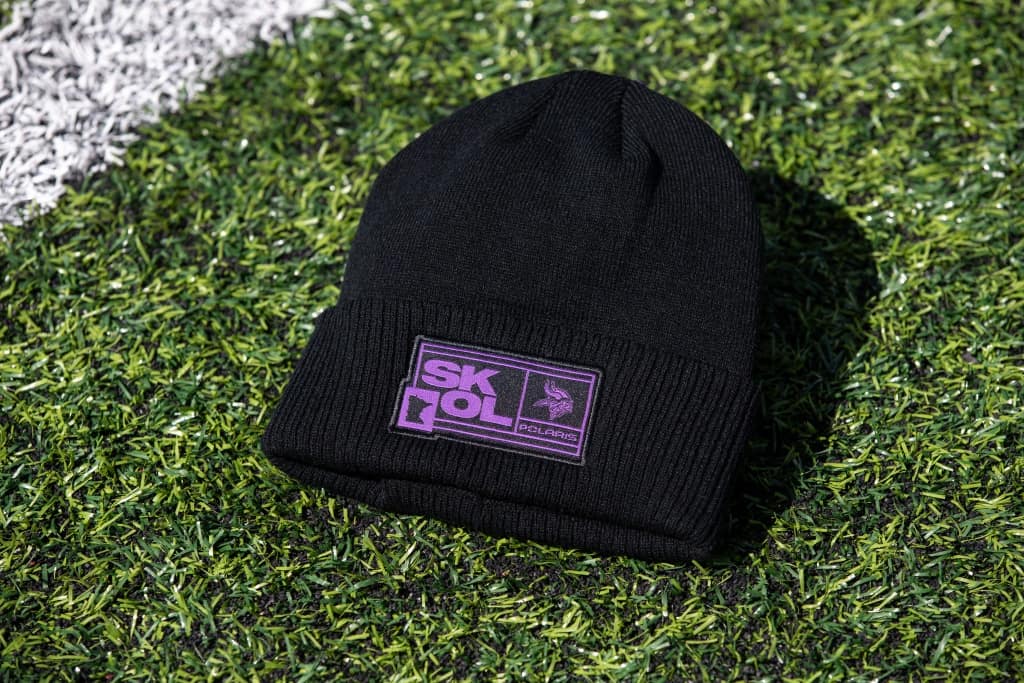 " In my first or second year here, I got introduced to [Every Meal] and am definitely just trying to keep [supporting them] because they're a great organization and I like working with them. " 
– Eric Kendricks from vikings.com article.