Celebrating ONE year as EVERY MEAL
1 YEAR = 2,140,000+ MEALS
One year ago in October, we announced our name change to Every Meal. To celebrate, we're taking a moment to reflect on what we've done the past year… and the work we have ahead of us.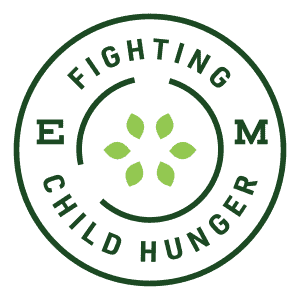 Since the founding of our organization, fighting child hunger has been our mission and continues to guide us under our new name. We continuously ask ourselves: "what is best for the children we serve?" As the pandemic continues to evolve, we too are growing and adapting to ensure the increasing number of children living with food insecurity have delicious, nutritious, and relevant food for their next meal.
In the past year, we have accomplished so many wonderful things. A few highlights include…
Expanding our community meal distribution sites:
With the uncertainties surrounding in-person learning and distance learning still a reality for some children and families, we expanded our network of community partners in two key ways: adding more locations around the Twin Cities where families can access our meal bags, and making our meal bags available at these pickup locations year-round (previously, they were available mainly during winter break and other school breaks).
Adding more schools to our Weekend Food Program:
Awareness of our Weekend Food Program has grown exponentially and more schools have asked to partner with Every Meal to receive our meal bags for their students. As we entered a new school year this fall, we added more schools to our program, now totaling over 420 locations, with more schools signing up to participate every week.
Staying nimble to meet urgent local needs:
For children facing food insecurity, a change to their routines can make all the difference in whether they have access to food or not. When students suddenly have to quarantine because of a COVID-19 outbreak in their school, they also lose access to their school meal programs. This was the case for 100 students at Anwatin Middle School in Minneapolis, and Every Meal was there to help provide our meal bags so children have the nutrition they need while at home.
As we move through the next school year, the more than 300,000 children in Minnesota living with food insecurity are always our first priority. We will continue working hard to ensure that every child living with food insecurity has every meal.