2020 Year in Review
Year in Review
Every Meal has grown from serving one school with a weekend food program to implementing multiple food gap programs serving over 10,000 children across 400 locations, and to date has provided 6.5 million meals to children in need.
2020 was a year like no other, from our COVID-19 response to our 10th Anniversary.
Take a look at our 2020 Year in Review infographic below: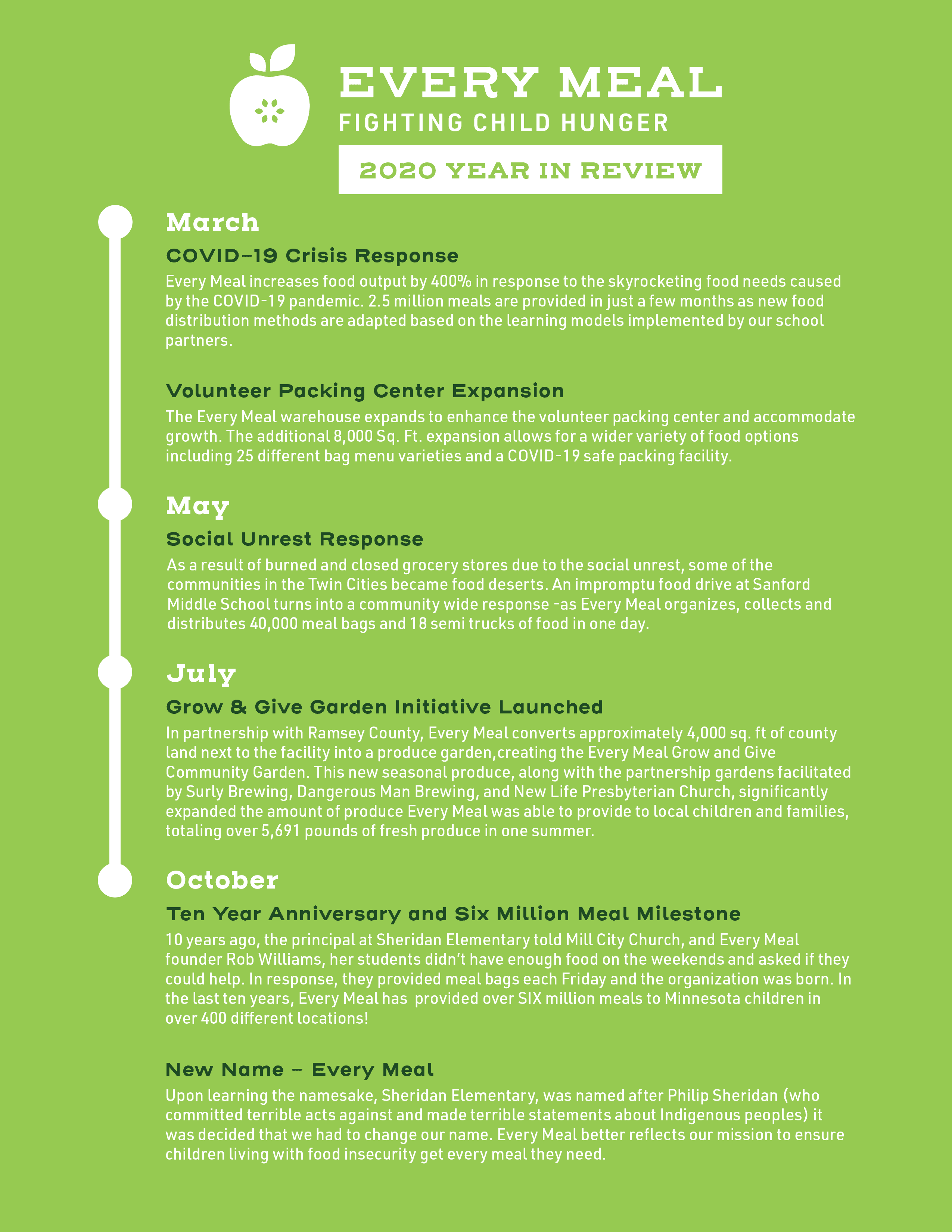 Questions?