Urgent Food Collection on Saturday, June 6
The 18 truckloads of food collected from Sunday's food drive at Sanford Middle School have been distributed, helping to nourish those most affected by the unrest. Over these past few days, we've gained a better understanding of the need in neighborhoods directly affected by store closures, looting, and destruction. Sadly, the demand is staggering.
While we have worked to gain more donations of food and essential items over the last 48 hours, it has not been enough for us to serve the need.
We know the drive and ability to help is strong in our community. That's why we're adding an URGENT FOOD COLLECTION this Saturday.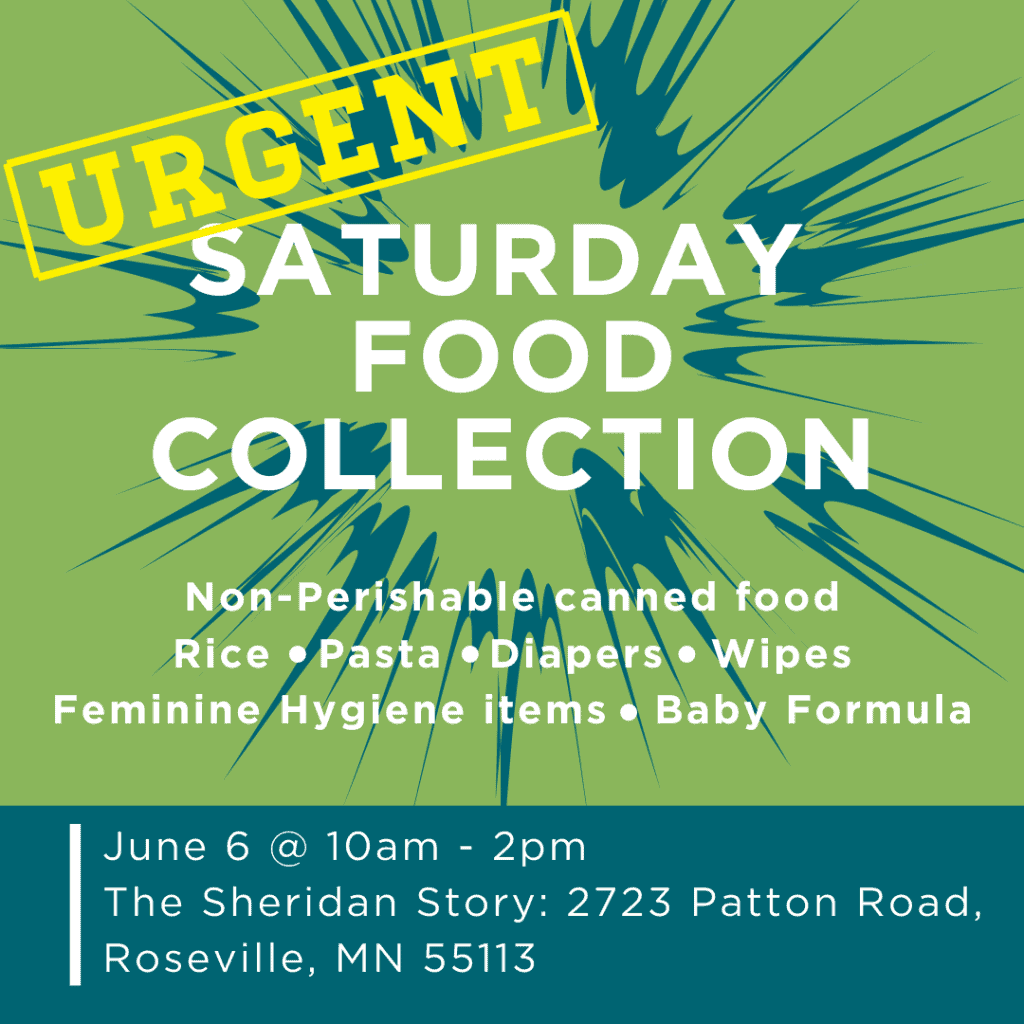 Invite your family, neighbors, friends, or coworkers to bring donated food and other essential items for this event.
If you or others are unable to come but want to help in other ways, monetary donations are still one of the best ways for us to purchase food and continue fighting child hunger through these unsettling times.
If you know anyone needing to get items this weekend, a good resource is Hunger Solutions' food shelf finder.
We believe this weekend will give us the opportunity to collectively come together again to lift up our community.