The true food fraud victims – hungry kids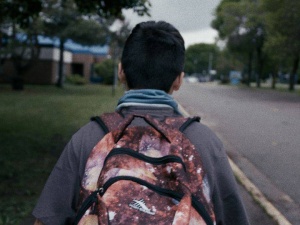 Real kids – hungry kids – have gotten lost in the story of the food program fraud committed by a local nonprofit. The truth is that more than 300,000 Minnesota kids face empty kitchen cupboards at home, and this fraud hurt them more than anyone else. The $250 million that was allegedly stolen could have helped feed them. President and Founder, Rob Williams shares his thoughts in his op-ed in the Star Tribune to help shift the focus to helping our hungry kids.
Some key highlights:
Taxpayers have every right to be angry. But the victims we should be most focused on are the hungry kids in Minnesota. It's not just about the physical pain of hunger, it's that a lack of nutrition has a significant negative impact on the kids' physical development, academic performance, behavior, attendance, attentiveness and self-esteem.
Kids experiencing food insecurity live in urban, suburban and rural areas. They live in your city. They go to your kids' school. They are not always easy to spot just by looking. But I promise you they are there.
Legitimate organizations actually doing the hard work to feed these kids are, understandably, facing increased scrutiny and skepticism. These organizations now have to spend time and money to build back trust that they never betrayed, thus facing an even steeper uphill climb to generate critical resources to serve hungry kids.
The $250 million that was allegedly stolen could have helped feed hungry Minnesota kids. At Every Meal, that money could have funded our Weekend Meal Program in every single one of the nearly 2,000 schools in the state — for eight years!
>> Read the full op-ed from the Star Tribune here.
(If you are having trouble accessing the article, you can view the print-friendly version here.)