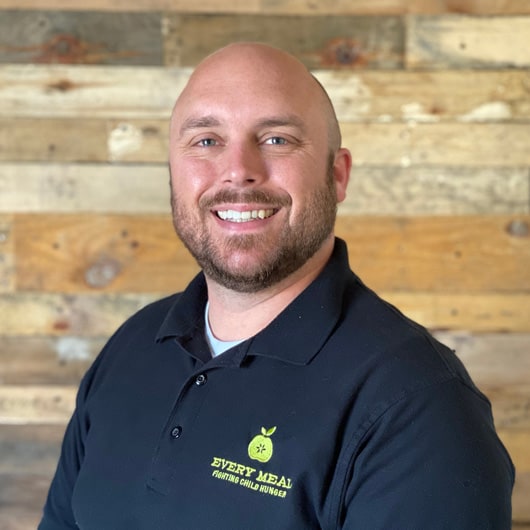 Rob Williams
President, Founder
Brief info
When Rob learned in 2010 that kids were taking extra food at school on Fridays so that they could eat over the weekend, fighting child hunger became Rob's mission. As the founder of Every Meal, Rob has led the organization since it first began operating in 2010. He has overseen the growth of Every Meal, leading the organization's expansion from a one-school program in 2013 into a widespread network of food programs throughout Minnesota.
Rob is passionate about leveraging logistics and operational excellence to solve community challenges. He believes that child hunger isn't a supply problem, but rather a distribution problem. In other words, enough food exists in our community, but that food is not always in the right place at the right time. Every Meal seeks to fight child hunger through a strong logistics network that gets food into the homes of kids who need it.
Prior to Every Meal, Rob worked with multiple Minnesota-based Fortune-500 companies to improve their global supply chain. Rob and his wife, Claire (a Memphis gal who has fallen in love with Minnesota), have been married since January 2008. They live with their son Amos and daughter Mabel in Arden Hills.