Every Meal is committed to providing good food that retains the dignity of our children and families.
Good Food
At Every Meal, we strive to ensure the food we provide is Nutritious, Delicious, and Relevant.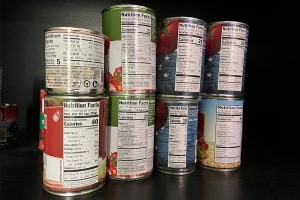 Nutritious: Our staff dietitian works to ensure all of our bag types meet current nutrition standards for children and youth as outlined by the Dietary Guidelines for Americans and the National School Lunch and Breakfast Programs.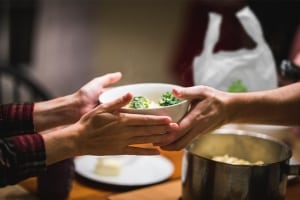 Delicious: We taste test the food we buy for our food bags. Taste also includes sight and smell. For each item we provide, we make sure it looks, smells, and tastes delicious.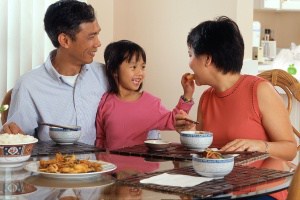 Relevant: What good is dried rice if you don't have access to a kitchen to cook it? What good is mac and cheese if you're an immigrant and have never seen it before? What good are pork and beans if your religion forbids eating pork? We offer five food bag options with a variety menus designed to be relevant for the different children and families we serve.
Tailored Food Bags
Families may choose from five food bag options tailored to various dietary preferences or situational needs.

Blue Bag
Tailored for East African dietary preferences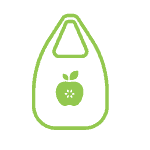 Green Bag
Tailored to offer the widest variety of food items

Orange Bag
Tailored for Latino dietary preferences

Purple Bag
Tailored for Southeast Asian dietary preferences

Yellow Bag
Tailored with ready-to-eat items that require little or no preparation
Sourcing
To ensure the food we provide is good, we purchase 99% of our food in bulk from reputable food banks, wholesalers, and manufacturers. We invest time and funds to source food from the best vendors we can find throughout the country.